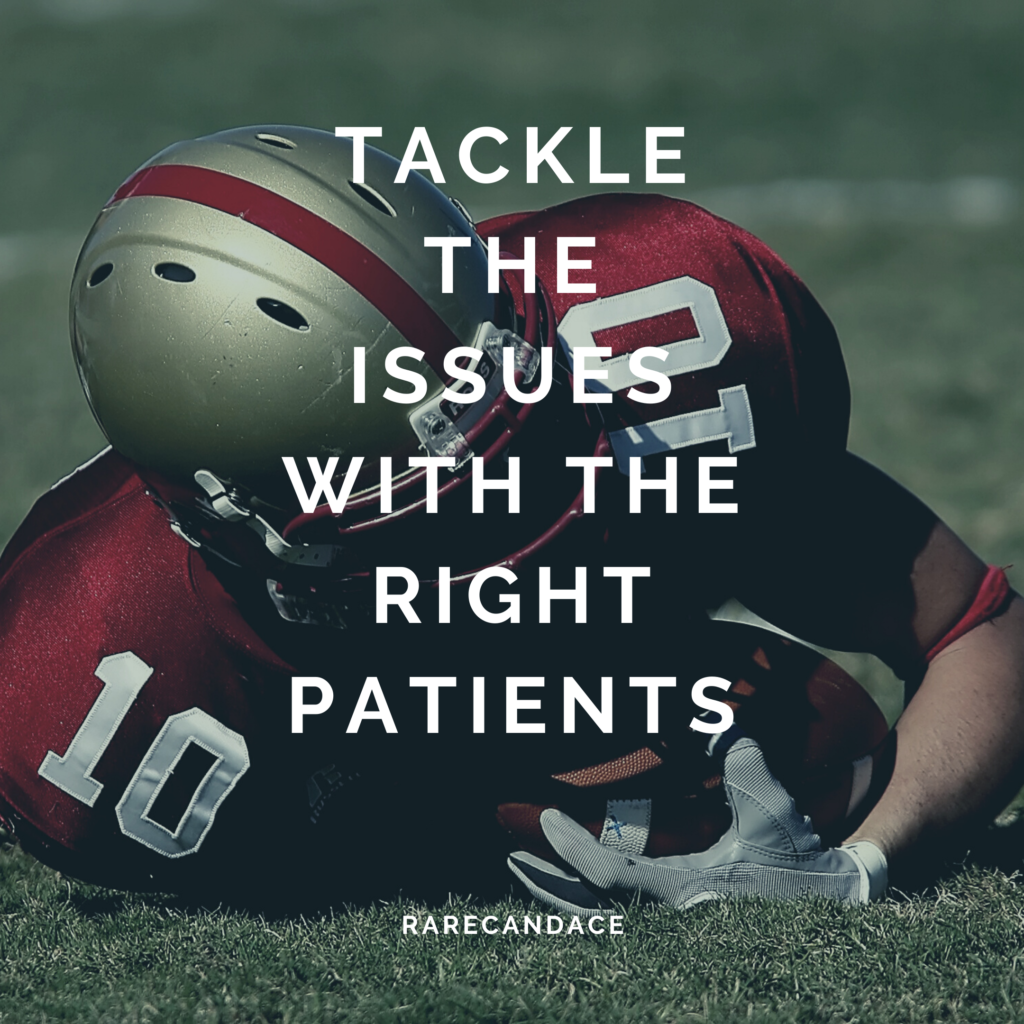 No question the hot topic in healthcare is utilizing patient insights in various projects. Whether you're building a tech platform or developing a new therapy, collaborating with patients is a must. The problem is, where do you find the right patients to work with? How do you locate the correct insights that add value to your company? While it may seem you just need to consult with your target audience, the answer is not that simple.
Modern Problems Require Modern Solutions
Acquiring patient insights should be treated with the same level of care and involvement as any other project requiring the input of subject matter experts. That being said, finding the right subject matter expert is critical.
From a lawyer's perspective, you wouldn't bring a plumber in to testify as an expert witness in a medical malpractice lawsuit. So why would you bring in just any patient to evaluate your project?
I've been involved with enough projects that I could author a book on horror stories involving patient insights gone wrong. Unfortunately, NDAs prevent me from sharing these stories in great detail. So let's dive in to some of the major mistakes I've seen over the last few years, and how your organization can avoid them.
Patients don't understand the goal(s): Focus groups, advisory boards and interviews should have distinct endpoints for patients. This means outlining the topics of discussion and what your organization hopes to learn. I have sat in far too many advisory board meetings where the patients are confused by what the meeting organizer is asking. In the end, everyone is frustrated, time and money have been wasted with very little actionable information gathered. A simple "table of contents" for the meeting goes a long way.
Meetings with no breaks: No one wants to sit around talking about their frustrations with healthcare for four hours without a break. Has that happened? More times than I can count. Never ignore the power of a break. It keeps everyone engaged and focused. Side note: providing snacks is a huge bonus but be sure to clear any dietary restrictions with patients ahead of time.
No compensation: You wouldn't dare not pay your consultants for their services, so why would you treat patients differently? I am shocked at certain companies who put together patient advisory boards and refuse to pay them. Meanwhile, employees who work with these "volunteer" advisory committees are posting about their company expense accounts on Instagram (you know who you are). Not only is that poor form, it makes it seem like you don't value patient input. When you do this, you miss out on the most valuable feedback, the kind that can help you scale projects and receive great ROI. Like the old saying goes, you get what you pay for.
Bringing in the wrong patients: Patients who get into arguments about which pharmaceutical company they hate more, talk over others, dominate the conversation, or just like to hear themselves talk. I could write blogs every day for a year just on this. It is critical to have a vetting process before selecting patients for certain projects. One on one interviews don't require much vetting, but putting together an in person meeting or advisory committee where groups of patients will be working together warrants more attention. As a patient who also participates in these projects, it is a major headache. One rogue person can throw off the entire meeting and impede on the amount of information you collect. It is critical that you throughly screen potential participants and pay attention for any signs that there may be issues with some of the behaviors listed above.
Confusing professional patients with "Patient Professionals": Perhaps they work in healthcare, own a business, work in marketing, or practice law (shout out to my fellow lawyers out there battling chronic conditions). These are the patients who are balancing their "new normal" living with a health condition while participating in society. They are a gold mine of knowledge, experience, and fantastic analytical skills. These are the people I reach out to when I am putting together a team on behalf of a client. "Patient Professionals" not only share their perspectives living with and managing a condition, they can also contribute their expertise gathered from their career field. For certain initiatives, companies need to seek out these superstars and work with them.
The overall message here is that depending on your project and your goals, you have to find the right patients to work with. Too often I see companies rush to put something together, and they fail to get the feedback they need to move forward. Don't make these mistakes, and you are on your way to obtaining great ROI working with patients.