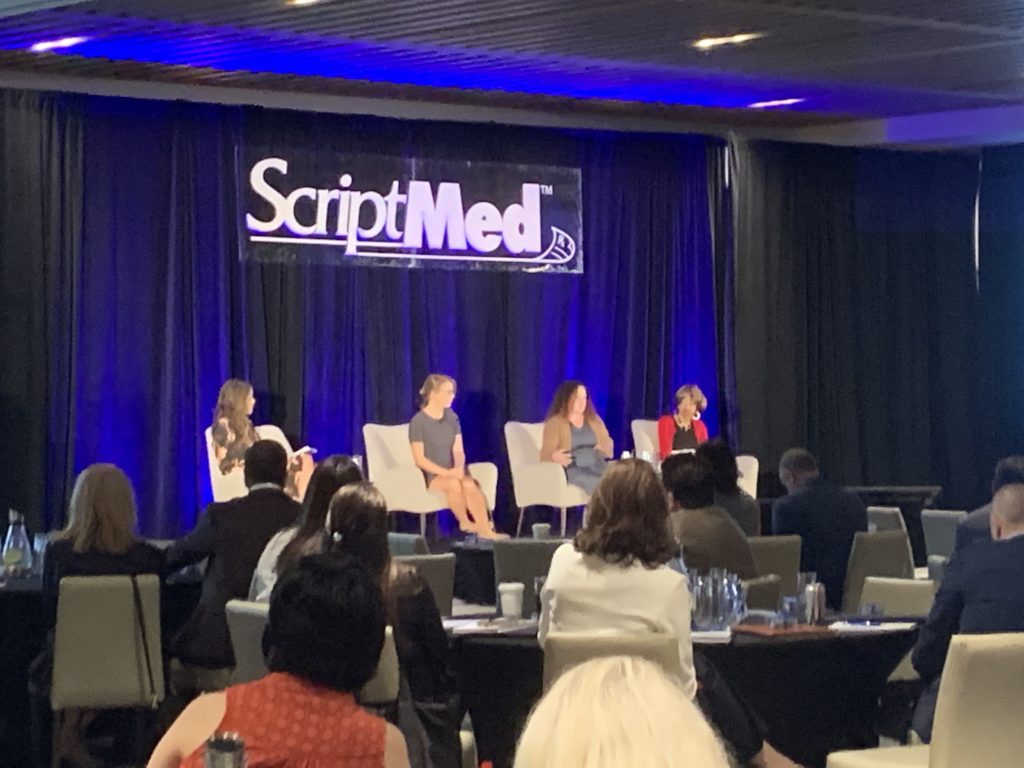 I had the opportunity to attend the 12th annual ScriptMed conference in Miami Beach this week. It was a fantastic and dynamic group of professionals from insurance, pharmaceutical, technology, and specialty pharmacy companies. Also there, Kristen Hartman from WEGO Health, who hosted a panel of patients discussing Online Communities, Specialty Pharmacies and the Empowered Patient.
We heard about various topics like the challenges and advancements in medical training, trends in specialty pharmacy, improving patient care through digital technology, and the future of disruption in healthcare. No matter who was on stage and what the topic covered, every speaker came back to the overall goal: helping patients.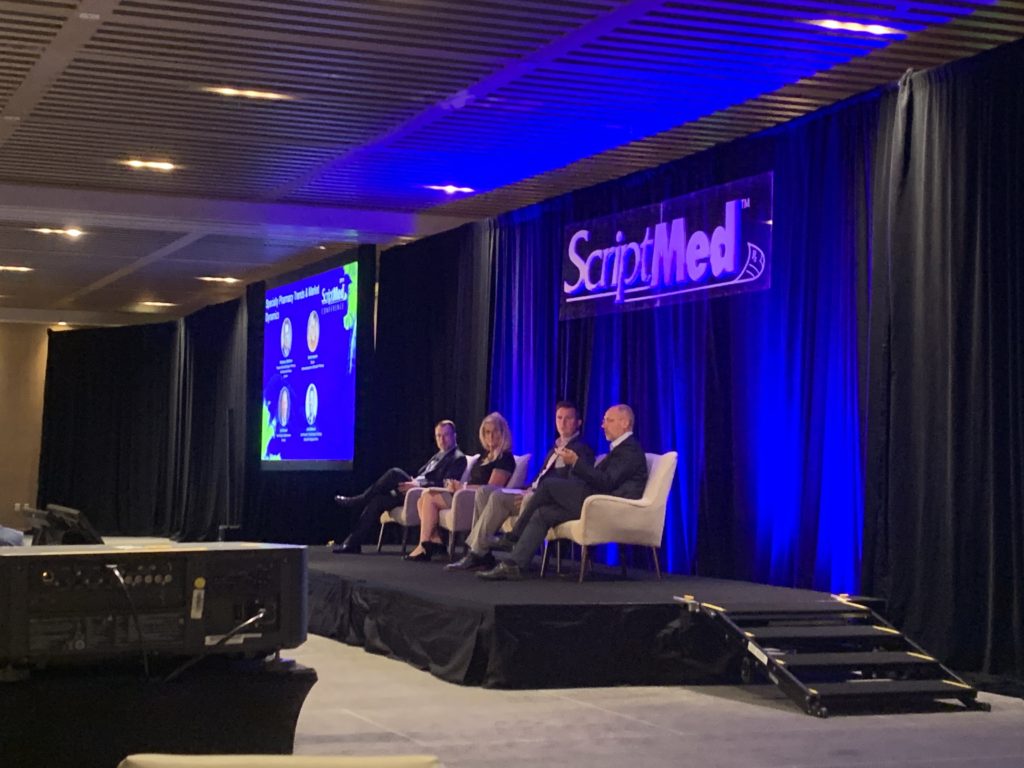 This was a unique opportunity as a patient advocate, because I had a chance to interact with and listen to so many key players in healthcare that traditionally do not interact with patients directly. This was especially true of the speakers from insurance companies. Often, many patients and advocacy groups gripe about not being able to interact with insurance companies outside of fighting for drug approvals, so this was a special treat. I had a chance to hear about their considerations and pain points in covering expensive orphan drugs and gene therapies.

I quickly realized that patient advocates and patient groups desperately need to engage with specialty pharmacies and insurance companies when it comes to expensive therapies. There seems to be a lot of collaboration between these groups and patients are at the center of the discussion. However, patients are not presenting their input, making everything a lot more complicated. One alarming point brought up was how companies are figuring out ways to terminate employees who cost too much for health insurance coverage. On the other side, some of these self-insured groups are asking insurance companies for analysis of Quality of Life and Productivity data. It is hard to imagine an insurance company or specialty pharmacy being able to collect and assess that kind of data, so patient groups have to step up to the plate.
I made a point to participate in the Q&A after two sessions, providing some patient perspective into the conversation. Unlike some conferences where you can hear a collective sigh when a patient speaks, the speakers and audience were engaged and eager to have a discussion! Although this conference is not geared towards patients, it is critical that we listen and participate. Especially because so many different industries are asking for our help in improving their services.
It is easy to get caught up in the mentality of "us versus them." Especially as we hear more and more about the struggle to get new and expensive gene therapies covered by insurance. There also seems to be a lack of understanding from the industry side on how to engage with patient and parent advocates who are well connected, well informed, and can help push the needle forward.

The lack of education in this area is concerning, and patient groups need to engage with their base about who to quickly bring advocates up to speed on these issues. We also need to work on ways to incorporate the patient perspective into these conversations and projects in the future.
A huge thank you goes out to the team at Inovalon for having myself and other patients at the conference!