Hi, my name is Candace Lerman.
On May 1st, 2014 my life changed forever. I was hospitalized and diagnosed with a rare blood disorder called Immune Thrombocytopenia or ITP for short.  I was stripped of my successful career and my independence in the blink of an eye. Now I am at war to find my "new normal". This event gave birth to my new identity: a rare disease warrior.
There is a certain power in becoming an E-Patient and communicating with people involved in healthcare from all over the world. The spread of information and experiences helps to raise awareness of the issues surrounding the rare disease community. I hope that by sharing my battles, I can inspire others to share their journey. I am actively involved with various advocacy efforts, mainly focusing on the development of legislation for the over 30 million Americans who suffer from a rare disease. It is imperative that patients interact with doctors, scientists, and pharmaceutical companies to work towards a common goal of treatment options and ultimately cures for our disorders.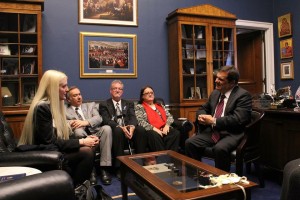 ITP took a lot of things away from me, but it cannot destroy my spirit. I am rebuilding my life in a radically new way thanks to success with "off-label" use of Rituxan. The drug has allowed me the opportunity to become an attorney, work with Congress and be an outspoken supporter of the 21st Century Cures Initiative. I am living proof that repurposing drugs deemed safe by the FDA can drastically change healthcare.
I graduated from law school a semester early with a concentration in health law, and was awarded a scholarship to obtain my Health Care Compliance Certification from Seton Hall University School of Law. I was sworn in as an attorney in the state of Florida on April 16, 2018. Finally achieving the goal I set just a few months after being diagnosed.
In addition to my post-diagnosis academic achievements, I was selected by Florida State University as a 2016 Notable Nole, and I am a founding member of the Young Alumni Council. I am a board member of NTM Info & Research, a non-profit organization formed on behalf of patients with pulmonary nontuberculous mycobacterial (NTM) disease for patient support, medical education and research.
I work with non-profits and biopharma companies on a variety of projects ranging from clinical trial design and recruitment, patient advocacy and outreach, social media management, reviewing marketing materials and ads, participate/lead/guide patient advisory boards, and data projects.
Besides being a lawyer, consultant, and patient advocate, I have taken on a new project to modernize translational research after the loss of Kona Bear to Glioma on 7/8/2018. Kona's tumor was removed by the brilliant veterinary neurosurgeon Dr. Bentley from Purdue and world renown human neurosurgeon Dr. Cohen-Gadol, who started the Neurosurgical Atlas. Part of her tumor is being used to create a treatment for brain cancer, and other piece is stored at Purdue for later use. My ultimate goal is to create a network of human and veterinary doctors/scientists to work together using naturally-occurring animal models for drug development.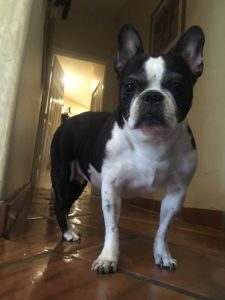 If you need to reach out, you can e-mail me at [email protected] and follow me on Twitter @RareCandace.