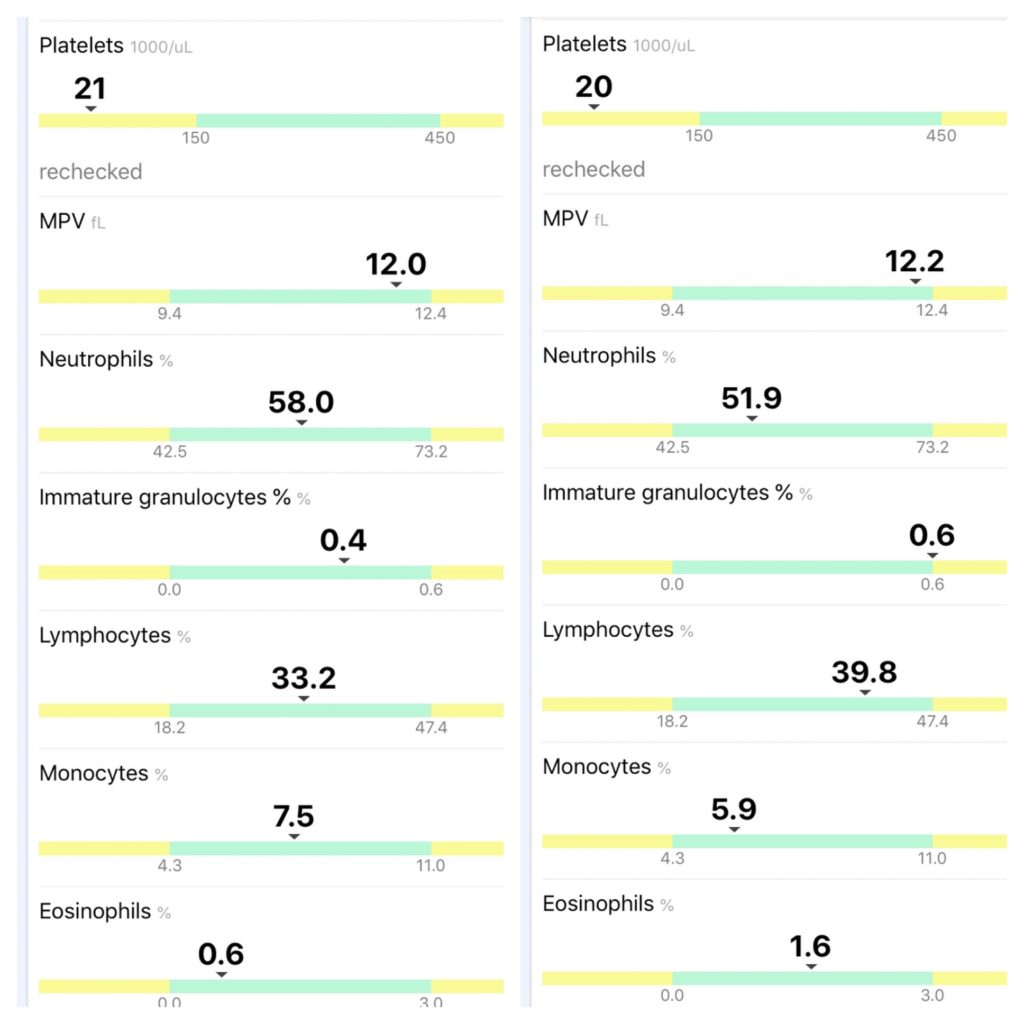 On Monday 7/1, I'll be repurposing Rituxan for Immune Thrombocytopenia for a second time. The goal is to put me back into remission for an extended period of time. When I used Rituxan at the end of 2014, I had a remission period over four years. I'd like to think we will be able to achieve similar results this time around.

Rituxan is a chimeric monoclonal antibody targeted against the pan-B-cell marker CD20. In plain English, it targets B-cells by going after CD20 which is expressed on the surface. Ultimately, after multiple blood tests and positive results from immunosuppression by steroids, we were able to figure out my B-cells were responsible for destroying my platelets. By shutting them down using Rituxan, I am able to maintain a normal platelet count.
The first test I received is Anti-Nuclear Antibody (ANA) which came back positive and indicates autoimmune activity. We also tested for Lupus, Rheumatoid Arthritis, and Sjögren's Syndrome among others. I ended up also testing positive for SS-B antibodies, further confirming autoimmune activity. Another great marker: I respond very well to immune suppression with Prednisone. All of these factors collectively helped my doctor come to the conclusion that I had chronic Immune Thrombocytopenia and I was destroying platelets via my B-cells. I never had a bone marrow biopsy because when I am on high doses of Prednisone, my platelet count returns to normal. There is nothing to indicate that I have any issues with platelet production in my bone marrow.
Because of this, N-Plate and Promacta would not be the right treatment for me. I could stimulate platelet production, but my B-cells would destroy those platelets as well. Ultimately, the idea is to stop the process of platelet destruction. That's how I came to the decision to use Rituxan in 2014, and why I advocated so hard to use it again this time.
So now I begin the process of making myself an N-of-1 example of how Rituxan can help ITP patients with B-cell led destruction of platelets. We will collect a CBC before each of the four infusions to track progress. I am currently on no medication for my platelets after I finished my Dexamethasone pulse last Monday (one week before my first infusion).
Besides chasing remission for a second time, I had an inordinate amount of trouble getting insurance to approve this treatment. We must see to it that Rituxan become an on-label therapy for Immune Thrombocytopenia, especially since patients with B-cell led destruction of their platelets do not have an FDA-approved treatment.
Acknowledging the clinical diversity of ITP is a must, especially with multiple drugs on the market and more in development. There is no one size fits all treatment for ITP, and what works for me may not work for another patient. Gathering treatment data and comparing it with ANA tests will be a great way to dissect some potential remission patterns in patients.