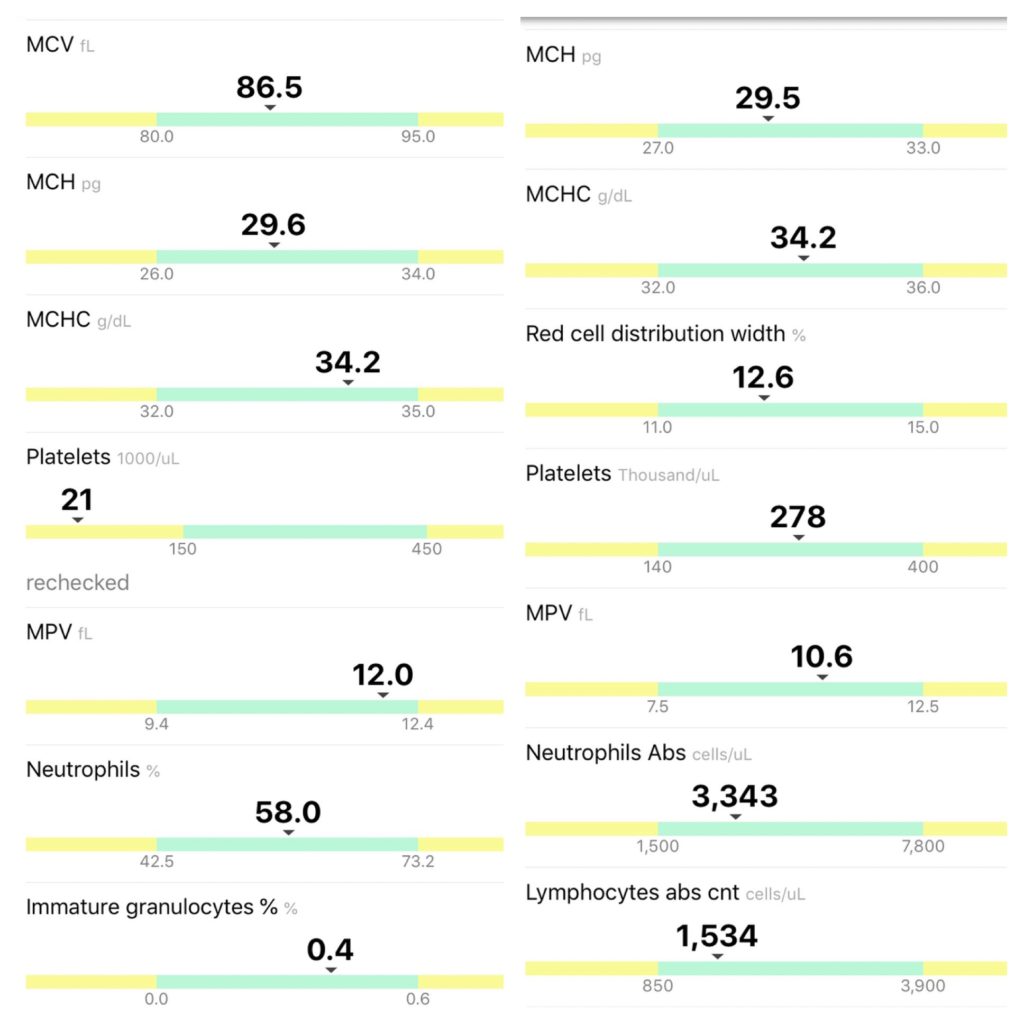 My second attempt at repurposing Rituxan was a success. The last two weeks were busy and I was tired, so I decided not to blog.
It was incredible to see my platelets return to normal half way through the infusions. I continued with the IV steroids as part of my pre-medication routine, so I did not have any reactions. However, I had to ask for it every time so I will be requesting that this becomes a standard part of infusion prep when we start a trial. While they generally just give Benadryl and Tylenol to cancer patients using Rituxan because they need to gauge their reaction, this is unnecessary for ITP.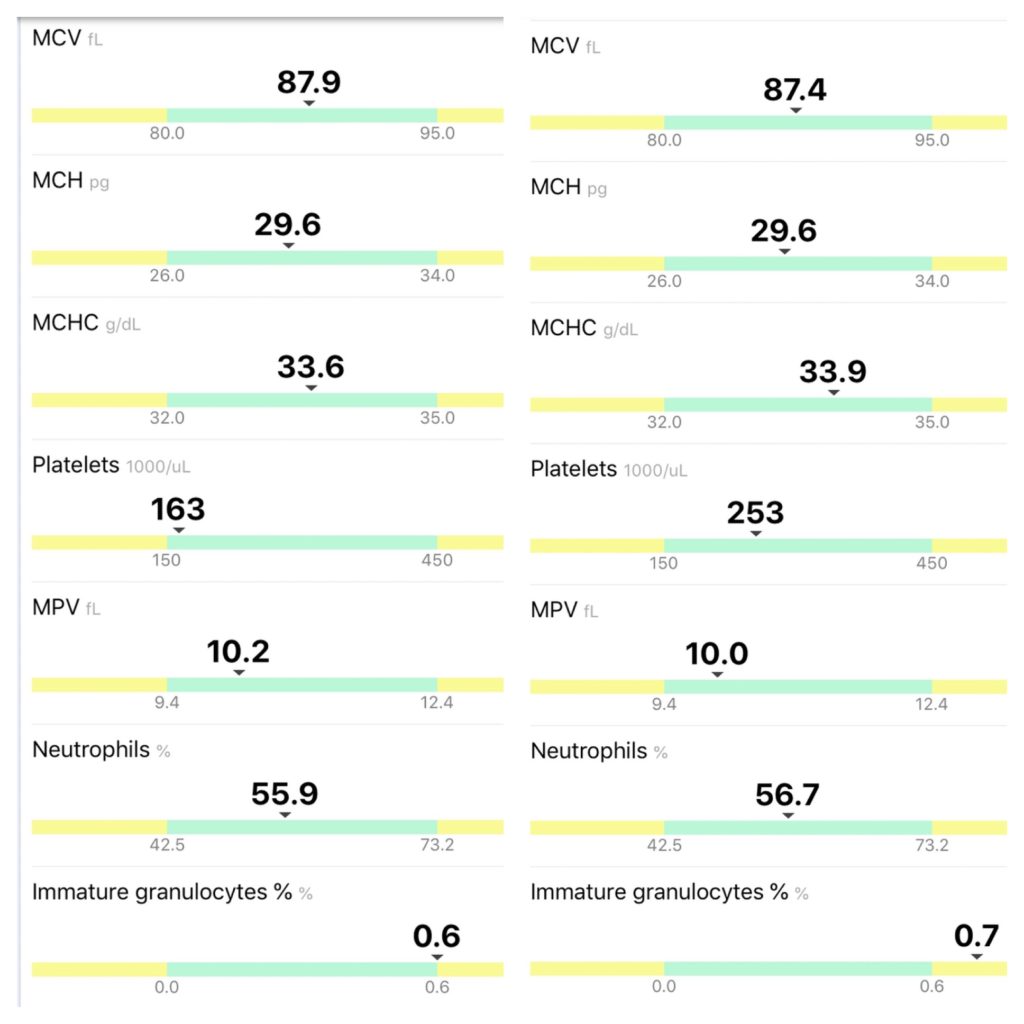 Overall, I am relieved that I am back in remission again. However, this was quite the physical and emotional rollercoaster. I am still tired, and likely will be for the next few weeks. I am trying to take a short nap every day to keep my energy up. I have noticed that the brain fog is completely gone, and I am very "clear headed" now. The purpura is gone, but I do have some darker spots where they once were. I am hoping they will go away in a few more weeks. My taste buds are still a little off, but not nearly as bad as before.
I'm still pretty burnt out emotionally, this was a hard fight and it took a lot out of me having to constantly advocate for every little thing. I certainly don't want to go through this again in a few years when ITP comes back, so I am pushing to get Rituxan on label.
I'll see the doctor again next month, and it will be interesting to see what my platelets are at. From there, we will decide how often I see him. I am looking forward to a break! I will be seeing a new Rheumatologist to address my Fibromyalgia and Sjögren's Syndrome. However, I have noticed less joint pain since I finished my infusions. Perhaps some of that was B-cell related as well.