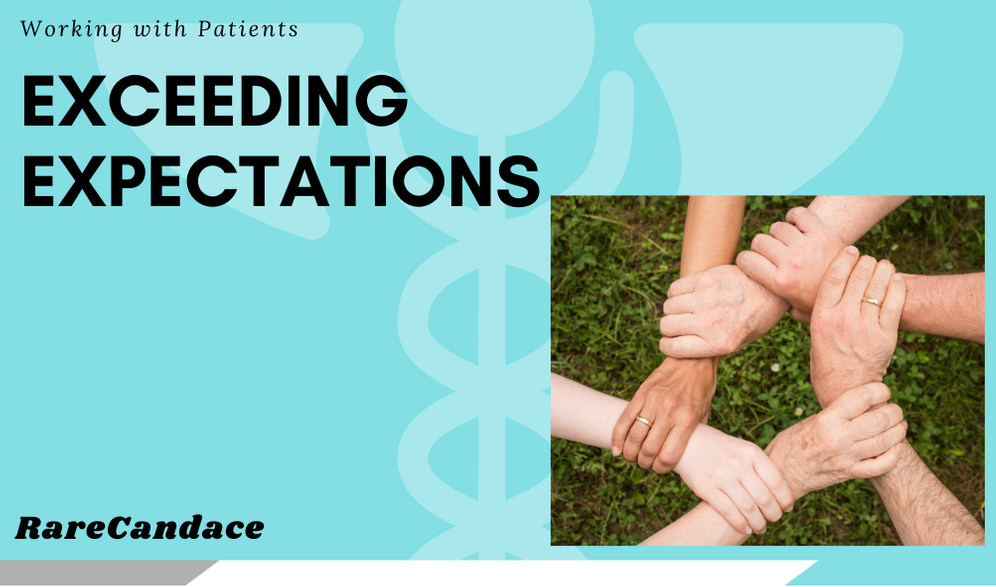 We know the buzzwords, your organization's leadership has been stressing it for a while, it's everywhere. Patient engagement, patient insights, incorporate the patient voice. You likely can't make it through a work week or conference without hearing these phrases at least a dozen times.
The problem is no one is speaking about the limitations of patient insights. Whether you're exploring clinical trial design, patient recruitment strategies, developing an assistance program, or marketing a product, at some point you hit a brick wall. Most people in the industry will acknowledge these limits amongst colleagues, but it is difficult to discuss this openly without fear of angering patient communities. Since I am a patient myself, I am not afraid to discuss it. I've seen it in every project I have been involved with. It's time we have this difficult discussion, and strategize on ways to overcome the barriers. Time is money, and to move your projects forward, the strategy will look different.
The Challenges
Finding the right patients: Depending on the project, it may be hard to find strong voices with valuable experience to give actionable feedback. What type of experiences do patients need to have to contribute to your project?
Creating a dynamic among patients to encourage thoughtful discussion: Putting a group of patients in a room who don't know each other is awkward, and hinders the exchange of ideas until everyone is comfortable with each other.
Asking the right questions: Open ended questioning or just asking for feedback around a general idea is hit or miss. Sometimes patients will give you valuable ideas, but many times they miss the mark completely.
Following up: After getting ideas and insights from patients, more questions remain. Perhaps you need more feedback. If the advisory board you put together has disbanded, what do you do?
Legal/Compliance issues: This is one of the greatest challenges for Pharma. Often, these parts of your organization are dismissing patient input and ideas due to legal/ethical considerations.
The Opportunities
Building a team of patients: Your ideal insights may come from patients outside of what you envision. They may have a different disease than your project is involved with and have a career unrelated to healthcare. However, their input is exactly what you need. Think about what caregivers or siblings could add to the discussion. Bring in someone who is a patient but also aware of your organization's goals to help guide the discussion.
Implement team building between your employees and patient advisors: The best results come when your patients and employees feel comfortable with each other. Establish trust and friendship, then the honest thoughts, opinions, and feedback will flow. You want both positive and constructive feedback, which comes out easier via an established relationship.
Plan questions ahead of time: Work with your team to establish what you want to know, what you don't know, and how patients can fill those voids. This is a critical part of planning patient advisory meetings and gathering feedback. Great planning results in great results!
Establish a lasting relationship: Just because a project is over does not mean your relationship with the patients you work with has to end. Keep in contact and consider establishing a plan for regular interactions between your employees and patients. Especially if you have had success with using their insights to improve your projects.
Bring Legal/Compliance in the room: If you spend the time meeting with patients and your team, bring in your legal and/or compliance colleagues too. They don't interact with patients very often, if at all. The conversation will be beneficial, especially if they can ask questions and figure out ways your organization can implement their ideas.
These problems and opportunities may seem like common sense approaches, but actually implementing them can be arduous. Working with patients is difficult, most of them do not have adequate experience within the pharmaceutical industry. They have no knowledge of laws and regulations that govern your company, or how your teams communicate and collaborate.
If this is something your organization is seeking to improve upon, let's strategize on ways you can maximize your work with patients.