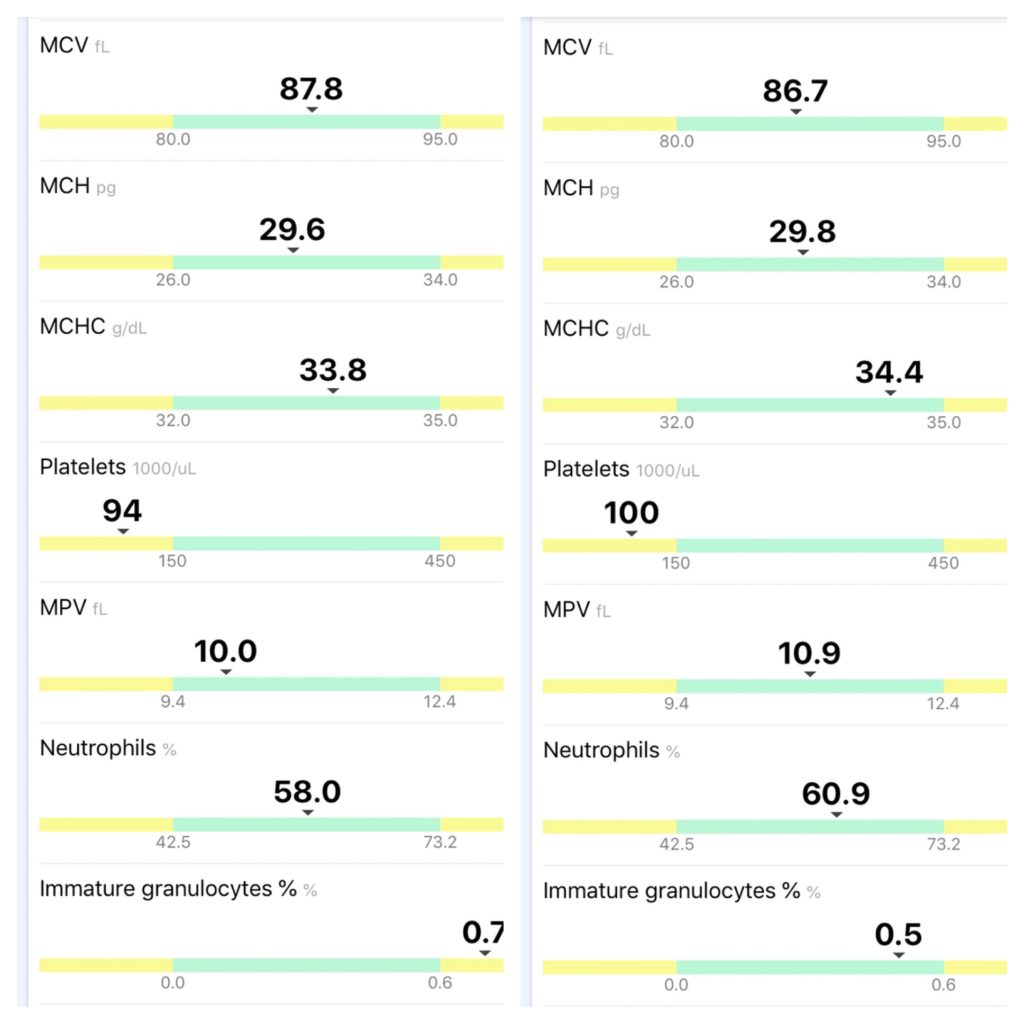 The photo above shows my last two CBCs. I was at 94,000 platelets when I had my first Rituxan infusion on 7/1, and before my second infusion this past Monday (7/8), I went up to 100,000! I was killing off around 12,000 platelets a day before treatment, so this was extremely impressive.
I am feeling pretty good despite the mild headaches, constipation, fatigue, and lack of appetite. Those things really don't bother me when I know my B-cells are being suppressed!
My next infusion is Monday, and I'll have another CBC before treatment. I am curious to see where my platelets will be at the half-way mark. I've noticed my purpura fading, I haven't developed any new bruises and I have no brain fog. So far, a night and day difference.
Some other good news: my nurse Jen was able to tap my wrist for the infusion, which saved me from having to hold my arm straight for a few hours. I also was administered 100mg of IV steroids in addition to Benadryl and Tylenol as pre-meds. I infused pretty quickly, from 10 am to 1:15pm, with no reaction. The only thing I don't like about my wrist is the burning in my arm after Benadryl. It hurts for about 15 minutes and then subsides. I also have to be careful that I don't let anything touch the area for 24 hours after, because it is tender. I usually wear my Apple Watch on my left wrist, but have to keep it off while the area heals.
That's the update for now, I am happy with how things are progressing and ready for infusion three. #PlateletsUp