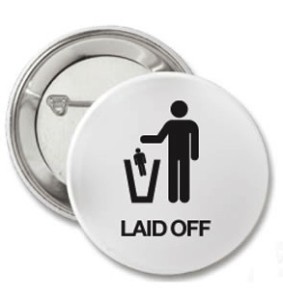 When I was diagnosed last May with ITP, I had no idea I was about to be tossed out of my job by my employer. When I was hospitalized, I wrongly assumed that the company I worked so hard for would back me up. So when I was laid off, I felt like my world was crumbling around me. How would I pay my bills? What about my health insurance? Could I qualify for disability? There were few real answers for me.
The thought of someone else going through the same issues makes me sick to my stomach. I was diagnosed at 27, so I had already started my life and career. My situation was not unheard of. I began researching disability options, employment resources, etc. I was told filing for disability was a battle that would take years to sort out. I didn't have years, I didn't even have weeks! Bills from the hospital, doctors and lab testing were piling up. I still had all my regular bills such as my car payment, insurance, etc. There was no where I could turn for help. The stress of trying to keep my head above water put me in a dark place, I would be lying if I said I didn't consider death as an easier option.
This is where Washington needs to act. The approved list of impairments that can qualify for assistance is pitiful. I needed to have a brain bleed in order to file for disability and possibly have my claim granted in a few months. This is unacceptable! The hospital and my doctors were preventing a bleed, because if I started I might die before they could bring it under control. It is also extremely dangerous to treat bleeds in ITP patients because we run a risk of developing deadly blood clots. There needs to be a special commission that sits down with the rare disease community to alter requirements and add disorders to that list.
Another idea is for Congress to establish an emergency fund for rare disease patients and their families. Since I lost my job, my healthcare costs are over $400/month! I stayed on COBRA because I knew my doctors would accept my plan. As I said in my post about the ACA, Obamacare doesn't help people like me so I had no choice. This could be handled through hospitals who can assist patients will a payment plan and financial counselor. Every little bit helps, and it is such a relief when you can discuss issues with someone who is familiar with programs that can benefit you in your time of need.
As for companies, there should be an incentive for them to hire rare disease patients, or a penalty when they refuse to make reasonable accommodations. FMLA is not enough time to assist people with a rare disorder. 90 days was an impossible time for my doctors, the best in the world, to try and manage ITP. I am still able and willing to work. I was eager to return to my company and continue being successful. The problem was, they felt I was worthless because I am sick.
I find it funny how I was celebrated when I was consistently the number one employee in my division for the Southeastern United States. So much so, that just 11 months into my employment I met the Senior Vice President of North American Operations… who also happens to be the billionaire granddaughter of the company's founder. In a company of over 65,000 employees worldwide, this was quite an honor. But when I was diagnosed with a rare disease, I became expendable. This terrible treatment is what motivates me to seek workers' rights for rare disease patients.